Pilot's Mess
Look out for more recommendations soon.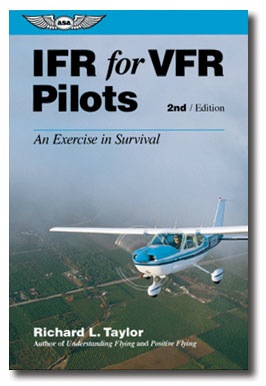 1. IFR for VFR pilots: An exercise in survival by Richard Taylor
ISBN-10: 1560272805
ISBN-13: 978-1560272809
This is a book intended for fair-weather pilots and provides sensible advice on what to do when they encounter poor visibility conditions. It is also a good read for Instrument-Rated pilots. It is not aimed at making you an IFR pilot and there are other good books for that. But the 138 pages in this one has tips that could very well end up saving your life. The US$19.95 price is good value.