Becoming a Pilot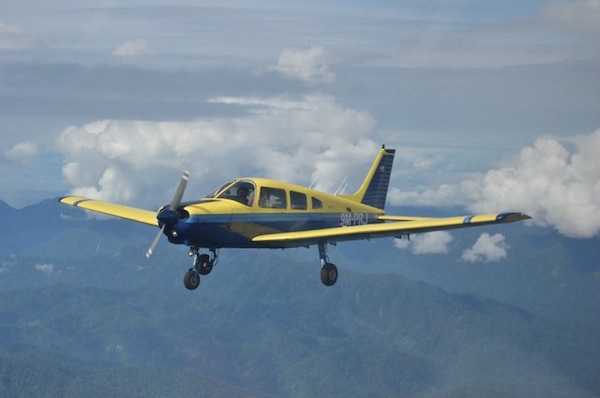 If you are a pilot, you are in elite company. You have proven that you have the right stuff in decision-making, under challenging conditions.
Getting your licence to fly can also be very gratifying. Whether you are learning to fly a small aircraft during the weekends, or a big jetliner, the process is basically the same. You will need to learn some basic things about your body, aircraft, weather, the flying environment, and aviation law, among other things. This may seem daunting, but many people with just a basic secondary education have passed the tests with flying colours.
The first step to becoming a pilot is to get a Class 2 medical examination at a Department of Civil Aviation Malaysia (DCA) authorised medical practitioner.
Enrolling as a student pilot at our flying club follows, after which you will need to apply to the Department of Civil Aviation for a Student's Pilot's Licence (SPL). This licence will authorise you to fly instructional (dual) sorties with our instructor. You will also need a student pass from the Immigration Department if you are not Malaysian.
Lessons on aircraft handling, radiotelephony and air navigation are taught progressively. Along the way, you are required to perform solo flights (an exhilirating experience) as well as sit for written and oral examinations before you go for your flight test and qualify for your Private Pilot's Licene (PPL).
Estimated Cost:
The minimum flight hours are just over 40 but the average person needs about 60 hrs of training time (This will vary according to the student's skill and commitment.)
Average Overall Cost to obtain a Private Pilot's Licence is between RM45,000 and RM50,000 and includes the rental of the airctaft  (inclusive of fuel, oil, insurance) and the Instructors' fee
Exam Fee: RM1,000 (per sitting)
Ground School: RM2,000 (one time)
Special Student Pass: RM1,700 to RM2,200 (applicable to Non-Malaysian students)
Medical Check: About RM300 to RM500
Students are encouraged to buy their own headset, which can cost from a few hundred ringgit for a basic set to RM3,300 for a top of the line Bose A20 with active noise reduction.
Membership:
| | Malaysian | Non-Malaysian |
| --- | --- | --- |
| Entrance Fee: | RM 800 | RM1,200 |
| Deposit: | RM1,000 | RM1,000 |
| Subscription: | RM900 per year | RM900 per year |
Course Materials:
Headset: RM1,000 Est.
Maps: RM100
Plotters: RM60
Misc: RM2,000
*Prices are subjected to change without notice due to variances in fuel and operational costs. Prices listed above are as of beginning 2015 and to the best knowledge of the management committee. Please check with the club for the latest figures.